Life's Abundance All Stage Dry Dog Food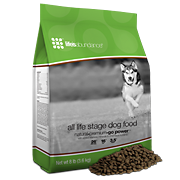 Life's Abundance Premium Health Food is made with superior ingredients, including high-quality chicken and catfish meals, whole grains, tasty vegetables and fruits plus omega fatty acids.

Life's Abundance Small/Medium Breed Puppy
Small and medium breed puppies are full-out, fun-loving companions. Whether it's a spirited romp in the park or a quiet nap on your lap, these precious pups have somewhat different nutritional needs than larger canines.

Life's Abundance Large Breed Puppy Food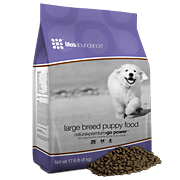 Emerging science has shown that large breed puppies have slightly different nutritional needs than smaller breeds. To help your big bundle of joy grow and thrive, choose Life's Abundance for Large Breed Puppies.