John's Natural Dog Training ~ 858-395-0050
San Diego's Most Trusted Dog Trainer and Canine Behavior Specialist
Serving San Diego, California, since 1990, John Rubin has been providing professional dog training services and has helped tens of thousands of satisfied clients and their dogs. He pioneered the "natural approach" to dog obedience training and set the standards that many of San Diego's best dog trainers use today.
Our Vision
John's philosophy of how to train dogs began to form when he moved from his home town of St. Louis to Indiana in the 1980's. He volunteered at a local animal shelter and had the pleasure of meeting and working with many dedicated animal advocates. He also began working on a friends farm where his love of herding dogs began. What those dogs taught John actually made him the dog trainer he is today.
Motivating, gentle, positive, loving, firm and effective - We listen to the needs of the dog; and the people they own who love them dearly.
Our Mission
We have had the good fortune to be able to with dogs of all breeds and temperaments. We work with many rescues/shelter dogs, fearful dogs and highly reactive or aggressive dogs. We are also blessed to work with very young pups, first-time owners as well as experienced owners. This is why our methods and techniques have been so effective for over twenty years. Our focus is to know what each dogs needs to be the best dog possible!
Since 1990 we've been focusing on eliminating the theory of disposable dog ownership. Every dog deserves a forever home!
Our Team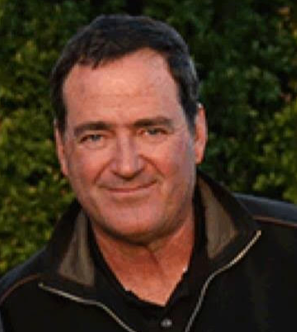 John Rubin has been training dogs for over 27 years and has extensive equine experience as well.
His background includes his start at an Indiana Animal Shelter and eventually studying under Pat Parelli's Natural Horsemanship program which led him to develop his unique dog training methods. Pat educates his clients about "horsinality". John and his trainers educate their clients about "K9-ality". As each dog has its own temperament as well as emotional and physical needs, their instinctual "drives" often define their "K9-ality". John can help you to learn the psychology of your K9 so you can better understand what is needed to aid you and your puppy in the training and bonding process.
He has gained the respect of many San Diego Vets, breeders, shelters and rescue organizations as well as countless others in the community putting him at the top of his industry and as has testified in Court as an Expert Witness for issues realted to canine behavior, socialization and development.
He is committed to improving awareness, safety and the overall well being of dogs nationwide. He has organized community forums to increase awareness of responsible dog ownership as well as offered free community workshops to teach people about Rattlesnake and Coyote safety in addition to giving presentations at local schools to teach children about canine communication and behavior.
john@johnknowsdogs.com
Call: 858-395-0050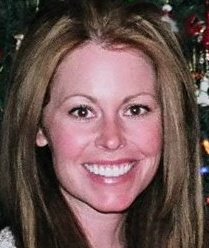 Trish's Master's Degree in Education and her expertise in behavioral science and behavioral modification has been a tremendous asset to John's Natural Dog Training Company. Clients appreciate her ability to explain canine learning theory and canine development as well as her ability to create practical and effective individualize training plans to help families maximize their dogs potential.
She believes that trust is essential for communication and that the shared understanding of the message is key to effective communication. She takes her time to get to know each family and each dog so that she can teach clients how to effectively communicate with their dog by using appropriate training aids and body language.
Her experience working with rescue's who exhibit maladaptive behavior due to trauma or lack of proper socialization and bonding is comprehensive. She started as a volunteer with Coastal German Shepherd Rescue-SD in 2007 and helping people successfully integrate adopted dogs into their families is true joy of hers. "Fluffy", her rescued German Shephard, often accompanies her on her appointments. Trish is an AKC Certified Evaluator, a member of the International Association of Dog Trainers and Certified Professional Dog Trainer.
trish@johnknowsdogs.com
Call: 858-395-0050

Jessica is John's daughter and has been working with and training dogs from a very early age. She has worked for several local Veterinarians, was a Customer Service Manager at PetSmart and worked in the staffing industry before returning to JNDTC. Her knowledge of canine psychology and behavior is extensive.
Although she now owns her own company Finest City Dog Training, she continues to work for JNDTC as a consultant and dog trainer. Her clients appreciate her attention to detail, her ability to teach and convey our training philosophy and her customer service. She is a certified professional dog trainer and provides obedience training, canine socialization and behavior modification services.
She is an AKC Certified Evaluator and is a member of the APDT. Jessica is the proud owner of a little Yorkie named Buggy and a beautiful black Lab named Jag ~ both who lovingly assist her on her scheduled daily training appointments.
jessica@johnknowsdogs.com
Call: 858-395-0050