Life's Abundance Premium Health Food For Dogs ~ Never Recalled!
We guarantee fast, secure processing.
The links below will re-direct you to our Life's Abundance Pet Food website where you can view more information, product detail and order.
The healthy goodness of a home-cooked meal. Life's Abundance Dog Food is made with high-quality, select ingredients, including premium chicken and catfish meals, whole grains, nutritious vegetables and fruits, omega fatty acids and much more. With Life's Abundance, you can be confident that you are feeding your dog advanced nutrition. Shipped fresh to your door - get the best prices when you have your dog food conveniently auto-shipped! Life's Abundance Dog Food does NOT contain corn, wheat, glutens of any kind or by-products, is naturally preserved and free of fillers and artificial imgredients.
Life's Abundance All Stage Dry Dog Food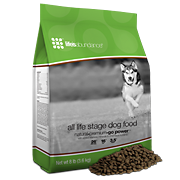 Life's Abundance Premium Health Food is made with superior ingredients, including high-quality chicken and catfish meals, whole grains, tasty vegetables and fruits plus omega fatty acids.

Life's Abundance Small/Medium Breed Puppy
Small and medium breed puppies are full-out, fun-loving companions. Whether it's a spirited romp in the park or a quiet nap on your lap, these precious pups have somewhat different nutritional needs than larger canines.

Life's Abundance Large Breed Puppy Food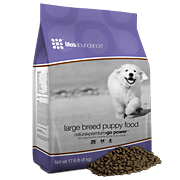 Emerging science has shown that large breed puppies have slightly different nutritional needs than smaller breeds. To help your big bundle of joy grow and thrive, choose Life's Abundance for Large Breed Puppies.

Weight Loss Adult Dog Food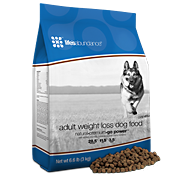 If your dog's weight is a growing concern, consider the nutritious, low-fat Weight-Loss Formula. Formulated for effective use as part of a nutritionally balanced weight loss or weight control program.

Canned Dog Food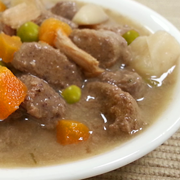 Our holistic veterinarian created two masterpieces of canine nutrition! These premium canned dog foods formulated especially for breakfast and dinner. We feed our canine companions twice a day.

Life's Abundance Treats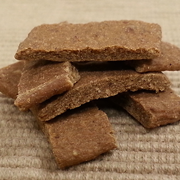 All dogs have two things in common … they love to chew and they love meat! Now you can give your dog chewing satisfaction that's is scrumptious, all natural and completely healthy ~ our free-range, grass-fed buffalo chews.