4Life Transfer Factor Canine Complete combines comprehensive, balanced nutrition, including valuable vitamins, minerals, and antioxidants with the patented immune system support of 4Life Transfer Factor Advanced Formula. This formula provides the complete spectrum of nutrients to support your dog's needs.
4Life TF Canine Complete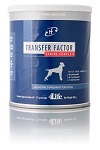 4Life™ has a way to help you take excellent care of your best friend with Transfer Factor Canine Complete. This all-in-one formula is designed to provide your dog with the nutritional punch he needs to move freely, cope with stress and live a long and happy life. A unique supplement to your dog's diet ~ and they love the taste!

Transfer Factor Tri-Factor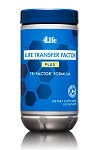 4Life Transfer Factor Plus Tri Factor Formula provides 4Life's highest level of immune system support, boosting Natural Killer immune cell function up to 437%.
4Life Transfer Factor proteins and other peptides support the immune system's ability to respond quickly and effectively.

TF Soft Chews for Dogs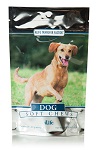 Reward your Dog with a tasty soft chew that promotes a happy, healthy life. 4Life Transfer Factor® Dog Soft Chews provides a daily serving of Transfer Factor E-XF™ plus nutrients to support overall wellness.
The TF Soft Chew for dogs provides a delicious supplement to your dogs diet!